Merry Christmas from all at Santa's Cave
15-Feb-2018
WAMS opened Santa's Cave for four days in the week of the 11th December, 2017.Santa's Cave enables those families who might not be able to get photos of their children with Santa in more regional centres, to be able to access photos in Walgett.
This year the venue for the cave was Euragai Goondi. Attendance has been good which has kept Santa very busy and made him quite tired.Fortunately, he has had the help of elves from Goonimoo Mobile Children's Service on hand to help him with his busy schedule.
Santa has also been out and about in Walgett, which has been interesting, given the temperatures this week to visit children at Walgett Community College, St Joseph's Primary School, Birraleegal Goondi Preschool and Coolibah Kids.WAMS would like to thank those organisations for the warm welcome that Santa and his elves received.
Santa was very excited about his visit and a huge Ho! Ho! Ho! from Santa toAmy Townsend, Lyn Rummery, Tara Smith, Chloe Inder, Katie Shields, Ricco Lane, Brad Smith and Reg Rutenefor coordinating his visit to Walgett.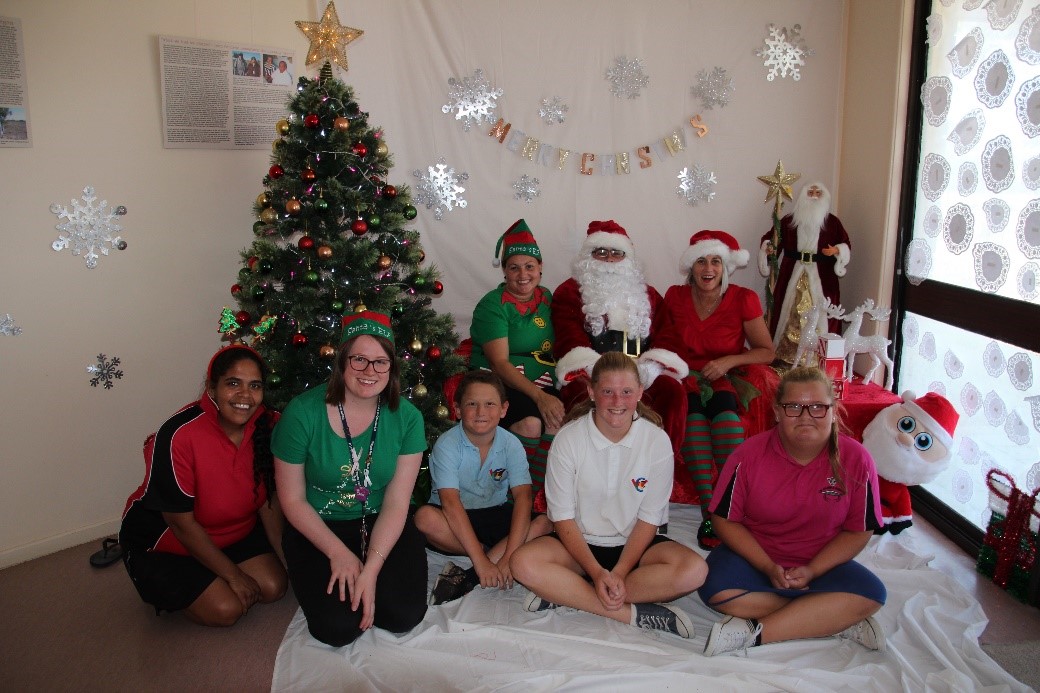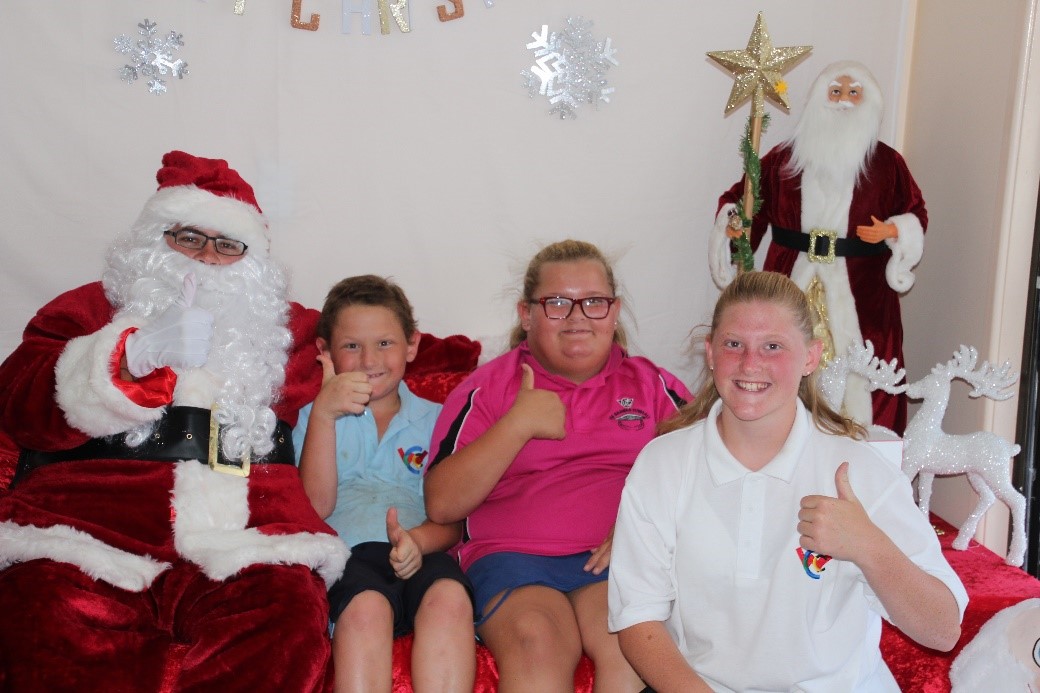 Belinda, Casey and Tyrhys putting in last minute orders on their visit to see Santa
Kerry, Jason Dennis and Tyrhys were pleased that Santa said he would be visiting them on Christmas Eve and hoped his sleigh could carry all their presents