SPECIALIST SERVICES
General Information
The WAMS Program Team provide Primary Health Care and opportunistic health screening to towns within the Walgett Shire and other remote locations. One of the main focuses of the Program Team is to provide health promotion activities which are implemented into the community to increase awareness on various health issues.
Specialist Services
WAMS has a range of specialist services available that visit on either a weekly, fortnightly, monthly or bi monthly basis.
These Services include:
WEEKLY
Chronic Disease Building
Psychologist - Lisa Burns
FORTNIGHTLY
Chronic Disease Building
Psychologist - Will Grech
Podiatrist - Luke Buchtmann
Shop Front
Counsellor - Judy Scolari-Gibson / Carla Dale
MONTHLY
Chronic Disease Building
Podiatrist - Usama Fayed
Cardiologist - Dr Kalamadasa
Gynaecologist/ Obstetrician - Dr Keerthi Perera
Diabetic Educator - Zoe Rose
Dental Wing of Clinic
Australian Hearing - Abin Thannkkil
Audiometrist - Gordon Rutter
Institute for Deaf and Blind Children
BI-MONTHLY
Chronic Disease Building
Dermatologist - Dr Cooke / Dr McCrossin
Respiratory Specialist - Dr Clarke
Optometrist - Robert Merrington
Brien Holden Institute of Vision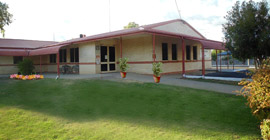 Clinic
37 Pitt St
Chronic Disease
29 Wee Waa St
No items found.